Greater Bay Area Working Group on Circus, 8-9 December 2022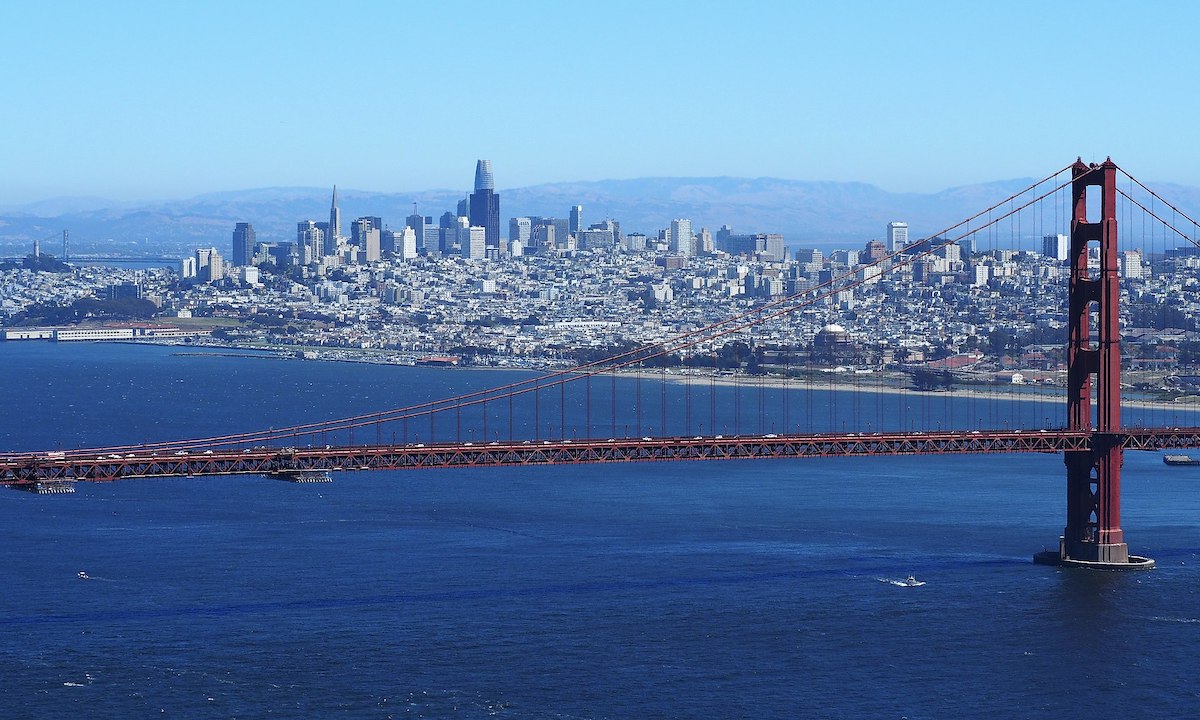 "San Francisco from the Marin Headlands" by Noah Friedlander, CC BY-SA 4.0
Registration for the first ever Greater Bay Area Working Group on Circus Gathering has exceeded our expectations. This event is a collaboration between Stanford University, the Montreal Working Group on Circus, Circus: Arts, Life and Sciences, Kinetic Arts Center, Club Fugazi, Circus Center and you! The goal is to create new exchanges between circademics (i.e. academics who study circus), circus artists, and the Greater Bay Area Community. Our Thursday events are ful, but you can still register for the following added event:
*New Event* on Friday, December 9th from 10AM-12PM at Kinetic Arts: "Bay Area Circus: Past, Present, and Future," a panel moderated by Jeff Raz
*register for this added event here: https://samuelmerritt.az1.qualtrics.com/jfe/form/SV_0vaBSVttmCjP3hQ
Schedule of Events
Stanford University
9am-9:50am
Keynote Address: "Building Circus Research Ecologies"
Louis Patrick Leroux, Concordia University, Montreal, Canada
10am-12:10pm
Session 1:
"Circus Studies at Stanford"
Adin Walker, Andrew Lee, Katherine Wang, Vince Pane, Sharon Wombu and moderated by Aleta Hayes, , Stanford University
"3D Motion Analysis of Straddle Inversions"
Stephen Hill and Stephanie Greenspan, Samuel Merritt University

"Passing Torches and Passing the Torch: Aging into Circus"
Doyle Ott, Sonoma State University
(Break)
"Circus as a Vehicle for Equity and Justice"
Carlos Alexis Cruz, University of North Carolina at Charlotte
"Lulu and Zazel"
Adin Walker, Stanford University
"Circus: Arts, Life and Sciences — Creating an Open-Access, Peer-Reviewed and Interdisciplinary Journal for the Circus Arts"
Joe Culpepper, Stephanie Greenspan and Patrick Leroux
12:10pm-1pm
Lunch hosted by Stanford University
1pm-2:30pm
Break & Travel (participants are responsible for their own transportation)
Kinetic Arts Center
2:30pm-4:30pm
Session 2:
"Prevalence of urinary incontinence and other pelvic floor-related symptoms in circus artists"
Emily Scherb, The Circus Doc
"A DocumenTree"
Michael Angelo, Rosemary Le, Zach "Zeej" Anderson
"Survey of Injury in Recreational Aerial Arts Students"
Tera McBlaine, Monkey Aerial Arts
(Break)
"Contemporary Magic: Pedagogy, Performance Vocabulary and Apparatus Design"
Joe Culpepper, National Circus School of Montreal (CRITAC)
"Injury Surveillance in the Circus Arts"
Stephanie Greenspan, Samuel Merritt University
4:30pm-7pm
Break & Travel (participants are responsible for their own transportation)
Club Fugazi
7pm-9pm
Dear San Francisco performance by The 7 Fingers (ticket purchase required)
Friday, December 9th
*Added Event*
Kinetic Arts Center (785 7th Street, Oakland)
10:00am-12PM
Panel:
"Bay Area Circus: Past, Present, and Future"
Moderator: Jeff Raz
Participants: Tandy Beal, Judy Finelli, Wendy Parkman, Veronica Blair, Ori Doria-Quesada, Calvin Kai Ku, DeMarcello Funes, Aileen Moffitt, Sara Felder and Abigail Munn
*register here: https://samuelmerritt.az1.qualtrics.com/jfe/form/SV_0vaBSVttmCjP3hQ
Circus Center
4pm-5pm
Tour of the Circus Center led by Barry Kendall
Break for dinner (choose your own adventure)
7:30pm Circus Center
ALICE! A Holiday Circus Spectacular (this performance requires a ticket purchase)
For any questions, please contact the organizing committee: Joe Culpepper <joe.culpepper@gmail.com>, Stephanie Greenspan <sgreenspan@samuelmerritt.edu> and Adin Sidney Walker <adinw@stanford.edu>