About
---
Media Industries is a peer-reviewed, open-access journal that supports critical studies of media industries, institutions, and policies worldwide.
The journal, which launched in 2014, represents an international collaboration among 10 universities on four different continents. Administrative and editorial processes are managed by leading faculty members – what we have termed "the editorial collective" – from these institutions. We paired this editorial collective with an editorial board of expert media industry scholars that also spans the globe. We hope that the geographic and theoretical diversity of our leadership as well as the open-access platform will attract submissions and readers from around the world.
You can read more about the journal's genesis and mission in an introductory essay from the founding editorial collective members. You also can read brief commentaries about the state of the discipline from members of our editorial board that the journal commissioned at the time of its launch. These essays are available for purchase in an edited collection or open access from Media Industries (Vol. 1, No. 1-3).
Institutional Partners
Media Industries acknowledges the generous support of our institutional partners:
The Chinese University of Hong Kong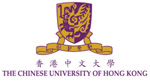 Established in 1965, the School of Journalism and Communication of The Chinese University of Hong Kong has the longest history of communication education and research in Hong Kong. The School is a leader in research in Asian and Chinese media. With our two research centres, the Centre for Chinese Media and Comparative Communication Research and the Centre for Communication and Public Opinion Survey, we actively engage in studies on Chinese media development and communication from a comparative perspective in Greater China and Asia. A renowned Chinese University Communication Visiting Scholar Program is held annually to invite 10 outstanding Chinese-speaking scholars to visit the School for one month in January to participate in a workshop on specific theme to conduct intensive academic exchange and research. The School publishes two refereed journals, namely, Communication & Society and Chinese Journal of Communication (accepted into Social Science Citation Index (SSCI)) to consolidate its contribution to communication research at an international setting. Members of the editorial collective from the Chinese University of Hong Kong include Prof. Anthony Y.H. Fung.
King's College London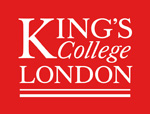 Located in the centre of one of the world's leading media cities, the Department of Culture, Media and Creative Industries (CMCI) at King's College London is a postgraduate-only department with a strong interdisciplinary identity that combines staff with backgrounds in cultural studies, film, geography, literature, media, modern languages, sociology, and women's studies. In the last Research Excellent Framework, the UK's nationwide audit of research quality, CMCI ranked first for research power in communication, media and cultural studies. In the area of media industries, CMCI's research expertise includes children's media industries, copyright infringement and media piracy, creative industries in Greater China, cultural and creative labour, digital audience cultures, gatekeepers and cultural Intermediaries, media distribution, media historiography, public service broadcasting/public service media, screen production studies, virtual work and digital labour. King's is a member of the Russell Group, the association representing the collective interests of the UK's 24 leading research universities. Members of the editorial collective from King's College London include Prof. Paul McDonald, Dr. Wing-Fai Leung, Dr. Sarah Atkinson (ex officio), Dr. Bridget Conor (ex officio), Dr. Virginia Crisp (ex officio) and Prof. Jeanette Steemers (ex officio).
Lingnan University (Hong Kong)
Lingnan University is the liberal arts university in Hong Kong with the longest established tradition among the local institutions of higher education. Our history can be dated back to 1888, when our forerunner, the Christian College in China, was founded in Guangzhou, and to 1967, when the institution, as Lingnan College, was re-established in Hong Kong. In 2015, Lingnan University was named as one of the "Top 10 Liberal Arts College in Asia" by Forbes. Lingnan intends to use its Visual Studies people (working in aesthetics, game studies, and film studies) and its Centre for Cinema Studies to launch a new focus on media industries. Established in 2012, the Centre for Cinema Studies is a place for sustained reflection and analysis of the moving image. Students, faculty and the community come together for screenings, discussion and publication in the following areas: media industries & policy initiatives; film history, especially in East Asia; and contemporary Hong Kong filmmakers. In 2018, CCS hosted the conference and master class on Media Industries in Global Frames: Craft, Collaboration, Competition. Members of the editorial collective from Lingnan University include Prof. Emilie Yeh Yueh-yu and Prof. Darrell Davis.
Queensland University of Technology (Brisbane, Australia)

Queensland University of Technology (QUT) is a premier site for media industries research and teaching with one of the only degree programs in the world devoted to the study of the media and entertainment industries. QUT has received the highest possible Excellence in Research Australia (ERA) ranking of 5 ('well above world standard') in Communication and Media Studies in the 2010, 2012, 2015, and 2018 assessments. Communication and Media Studies at QUT also is ranked first in Australia and number 17 in the world in the QS World University rankings by subject area. Additionally, QUT is home to the Digital Media Research Centre, a richly resourced university-level research environment that includes the Transforming Media Industries program as one of its five key research initiatives. Researchers associated with the Transforming Media Industries program investigate how the business practices and cultural dynamics of media industries are adapting to profound transformations in the production, distribution, consumption, and regulation of media content in local and global contexts. They also examine the operations of power and the potential for innovation, focusing especially on the implications they pose for media makers, the media they make, and their social consequences across the film, television, games, music, news, and social media industries. Members of the editorial collective from QUT include Distinguished Emeritus Prof. Stuart Cunningham, Prof. Amanda Lotz, Prof. Kevin Sanson, and Prof. Patrik Wikstrom.
RMIT University (Melbourne, Australia)
Founded in 1887, RMIT University is a global university of technology, design and enterprise. Its main campus is located in the Melbourne city centre. RMIT's School of Media and Communication is home to a vibrant community of theorists, thinkers and practitioners in communication, screen cultures, cultural studies, digital ethnography, new media, creative writing, design, digital media, journalism, games and animation. In the most recent Excellence in Research for Australia (ERA) ranking, RMIT was judged to be well above world standard (receiving the highest possible rating, 5/5) in media research. The School of Media and Communication hosts the internationally renowned Digital Ethnography Research Centre, and offers degree programmes in a wide range of fields including music industries, screen production, advertising and communication design. Members of the editorial collective from RMIT University include Dr. Ramon Lobato and Prof. Julian Thomas.
University of California, Santa Barbara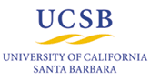 A member of the ten-campus University of California system, UC Santa Barbara has a robust ensemble of academic units focusing on media industries, including the Department of Film and Media Studies, the Center for Information Technology and Society, and the Department of Communication. UC Santa Barbara is also home to the Media Industries Project, a global leader in media industries research, programming, and pedagogy. Based at the Carsey-Wolf Center, MIP examines the profound changes affecting media industries worldwide. Its research and programming cultivate innovative collaborations between industry and the academy, fostering critical insights about the future prospects of modern media. In addition, MIP's website publishes timely commentary, interviews, and independent analysis of industry practices and policies, focusing especially on globalization, digital distribution, and creative labor. Members of the editorial collective from University of California, Santa Barbara include Distinguish Prof. Michael Curtin, Dr. Jennifer Holt, and Dr. Ross Melnick.
University of Halle
At the University of Halle, the Department for Media, Music and Speech Studies (IMMS) takes a leading role in advancing media industries research and teaching. Founded in 2017 through a merger of Media and Communication, Musicology, and Speech Studies, IMMS offers unique opportunities to critically study interactions, synergies, and collisions between various industry stakeholders. Situated close to Berlin and Leipzig, Halle is a historic center of European enlightenment and of one of Germany's key industrial regions, the so-called Middle German Chemical Triangle, a name derived from the dominant industries of the region, the chemical and oil refining industries. While raw film production began in 1909 in Agfa's Film Factory, Halle is today more known for its creative industries, especially radio production, sound post-production, ICT and software. Members of the editorial collective from the University of Halle include Lies van Roessel (ex officio) and Prof. Patrick Vonderau.
University of Nottingham (UK)
At University of Nottingham, the Department of Culture, Film and Media takes a leading role in promoting and advancing media industries research and teaching. Particular areas of expertise include conceptual perspectives and methodological approaches in industry research, television branding, copyright and issues of audio-visual piracy, media industry historiography, markets and audiences for new entertainment media technologies, the promotional screen industries, and transmedia production practices. The department is home to the Institute for Screen Industries Research (ISIR), a platform for inter-disciplinary research addressing the challenges and opportunities confronting screen businesses in the modern mediascape. ISIR members have worked with a wide range of media companies and organizations, including the BBC, BT, Fox Entertainment, Ofcom, Red Bee Media, and Thinkbox. Nottingham is a member of the Russell Group, which represents the UK's 24 leading research universities, and the University maintains an international footprint with campuses in the UK, China and Malaysia. Members of the editorial collective from the University of Nottingham include Dr. Elizabeth Evans, Dr. Mark Gallagher (ex officio), Prof. Paul Grainge (ex officio), Dr. Cathy Johnson (ex officio), Prof. Roberta Pearson (ex officio), and Dr. Julian Stringer (ex officio).
University of Texas at Austin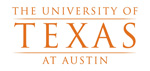 The Department of Radio-Television-Film at The University of Texas at Austin is one of the few departments consistently ranked as one of the top 10 programs in the country in both media production and media studies. The Department's scholarly and teaching interests focus on the cultural, social, economic, political, and discursive settings in which communication systems, industries, texts, and audiences exist and operate. We examine national and international media institutions, the role, development and impact of communication and information technologies, the production of media content, and the nature and form of media representations. We investigate how various audiences receive, interact with, interpret, and produce media texts. We place a special focus on studies of culture and the international dimensions of communication processes. The Department's media production programs concentrate on storytelling for film, video, and time-based media and are designed to help students become filmmakers and writers capable of producing provocative and entertaining work. Members of the editorial collective from the University of Texas at Austin include Dr. Alisa Perren, Dr. Wenhong Chen, Dr. Shanti Kumar (ex officio), Dr. Madhavi Mallapragada (ex officio), Prof. Kathy Fuller-Seeley (ex officio), Prof. Tom Schatz (ex officio), and Dr. Suzanne Scott (ex officio).
Past Institutional Partners
Media Industries also acknowledges the generous support of past institutional partners:
Stockholm University (2017 – 2020)
Georgia State University, Founding Institutional Partner (2014 – 2020)