My research journey: from an MRADS peer mentor

Posted by Daisey Yu on 2022-01-30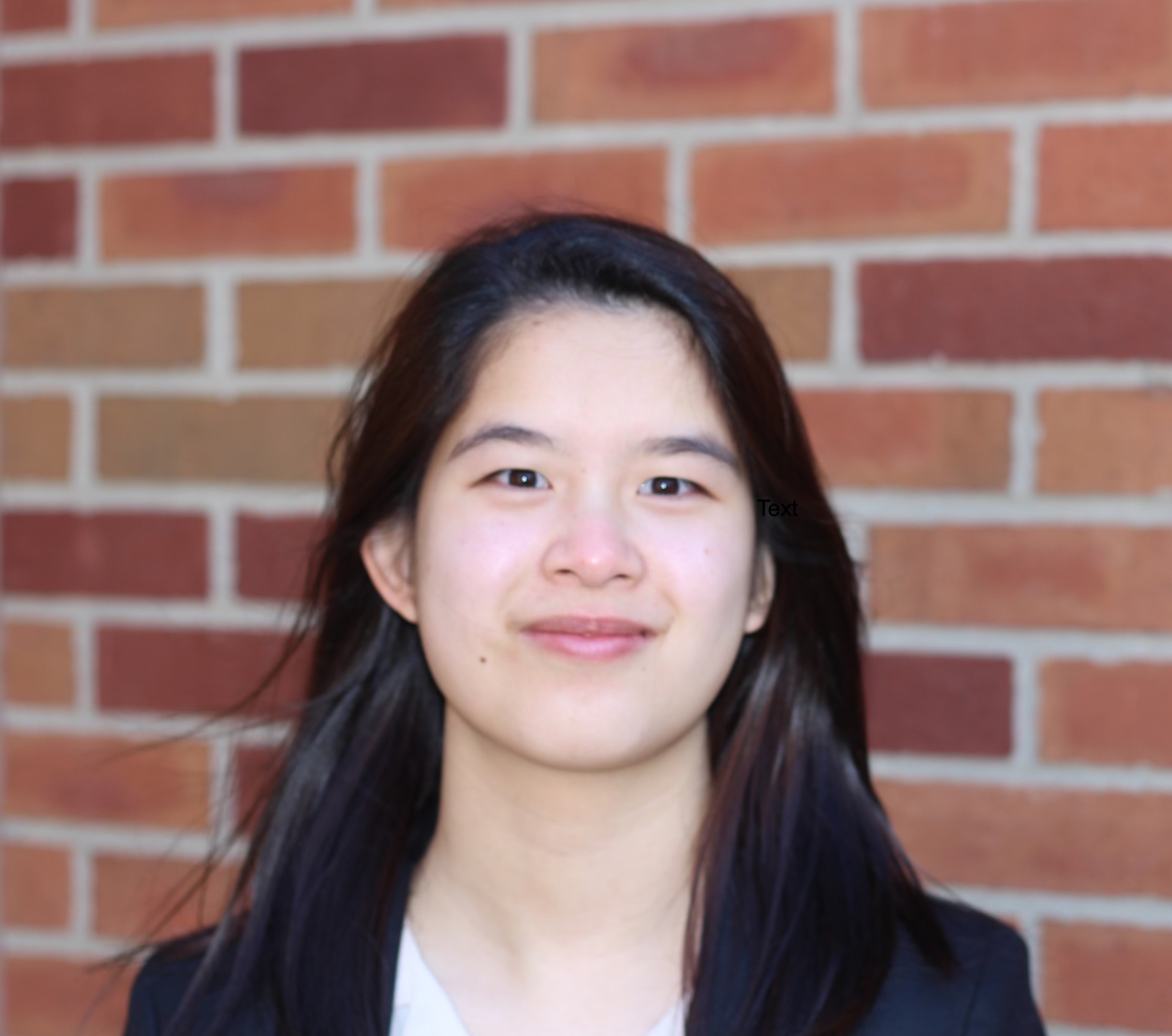 Daisey Yu is a sophomore pre-med student in LSA.
Before coming to Michigan, I had next to zero involvement in research. For a high school graduation requirement, I completed a short internship with a Wayne State University professor. However, those two weeks were not enough for me to fully understand the research process. During that time, my cousin Angela had just graduated from Michigan and finished a long-term research project in the Ross School of Business. Based on her positive experience as a member and leader of a research community, I knew I wanted to be involved in research during my undergraduate years.

Upon my acceptance to the University of Michigan, I immediately applied to a few Michigan Learning Communities (MLC). Angela had been in Michigan Research and Discovery Scholars (MRADS) for two years. This is the residential affiliation of the Undergraduate Research Opportunity Program (UROP). She encouraged me to apply for the program too.
In MRADS, first-year students work with a group of individuals who connect you to research resources: sophomore peer mentors and peer advisors as well as the director and associate director of the program. Peer mentors support students in their social and academic lives, providing advice and a listening ear. On the other hand, peer advisors primarily help find research positions, aid in professional development, and answer academic questions.
Alumni seminars and professional development speakers introduce students to careers/programs beyond MRADS and undergraduate education. At my first Alumni Weekend, I joined a breakout room with an alumni who was a second-year medical student at Michigan State University. She emphasized the importance of mental health breaks and balance on her medical school journey. As a pre-med student, her advice really spoke to me since coursework and extracurriculars can be overwhelming responsibilities.
Similarly, a guest speaker during one of the winter semester research seminars shared her untraditional journey into medicine. While she had already graduated from college with a physics and mathematics degree, she went back to get a MD-PhD because that's what she really wanted to do. Connecting with people like her offered me perspective on what it means to pursue my passion. I was grateful to talk to alumni with different backgrounds and experiences in my prospective field.
The MRADS program also has a course component. During their first semester, MRADS students take ALA 104, an introductory research class that prepares them for research and the final symposium project. We learned about using Microsoft Office applications and effective research paper reading techniques. In class, I formed relationships with peers who are as similarly passionate about research as I was.
Our cohort had access to a UROP database of open research positions. Since I'm interested in public health and infectious diseases, I applied to open research positions that were mostly health focused in the UROP database. I applied to nine projects through cold email, but it took a week to hear back about even one interview.
I eventually got my first interview and accepted a research position with Dr. Elisa Maffioli in the School of Public Health. Her research focused on how trust in authorities impacts health behaviors during COVID-19 in Liberia. Most of the work was done virtually and through computer applications, but I still learned a lot about research writing and statistical analysis. I mainly helped with searching for relevant literature and organizing data from interviews in Liberia into Microsoft Excel. I felt very happy and proud that the work I was doing had the potential to improve health outcomes in future epidemics.
Looking back, I felt stressed and confused about finding a research position. The first-years were told about the UROP project database, but it was ultimately up to us to reach out. Thankfully, the peer mentors and advisors held resume and cover letter workshops and were enthusiastic to help us find research. Our peer advisors proofread and strengthened our resumes and letters before they were sent to our future mentors.
In 2021, I received a stipend to continue my research over the summer through the MRADS Summer Research Award. Our goal for the program was to develop our scientific communication skills and explain our research to a targeted audience. I continued my research under Dr. Maffioli, and she assigned three major projects for me to work on for the summer. Some of my responsibilities included searching for literature on lessons learned from previous epidemics, categorizing African med-tech start-ups, and compiling fake drug detection technology articles. Working six hours per day, I fully immersed my days with research and accomplished a lot more work than I could've done during the school year.
For my final project, I made a 15-minute presentation explaining why trust in the government is important based on case studies in Liberia, China, South Korea, and two other countries. I took the scientific communication skills I learned to make a mock United Nations conference. Each country had a representative who discussed what they had done to combat previous epidemics like H1N1, MERS.
Currently, I'm a sophomore in UROP's Research Scholars Program that also focuses on scientific communication and publication. I look forward to continuing the fostering government trust project along with my own project focusing on vaccine distribution in Africa. Without the help from MRADS, I don't think I would have the research opportunities I have today. Even after I started research, my peer advisor would check up on me and work with me to resolve any questions and concerns I had. Because of the care I received from the MRADS staff, I became a peer mentor for the learning community as a sophomore. I want to share the same support and guidance I received as I adjusted to college.
Back to Interviews and Blog Posts List